Main content starts here, tab to start navigating
Formulating Flavor Daily
Whenever you walk in the door at The Periodic Table, you should expect unique tastes. This week, our kitchen and bar were on absolute fire. We are so proud of their creations and here are some of the delicious food and craft drinks they came up with this week!
On the left is a mezcal-based Oaxaca Flocka Flame for National Mezcal Day. On the right is our new Harvest Veggie burger - a house-made patty, jalapeño jam, gochujang, onion, and arugula, and it can be made vegan as well as the original vegetarian version.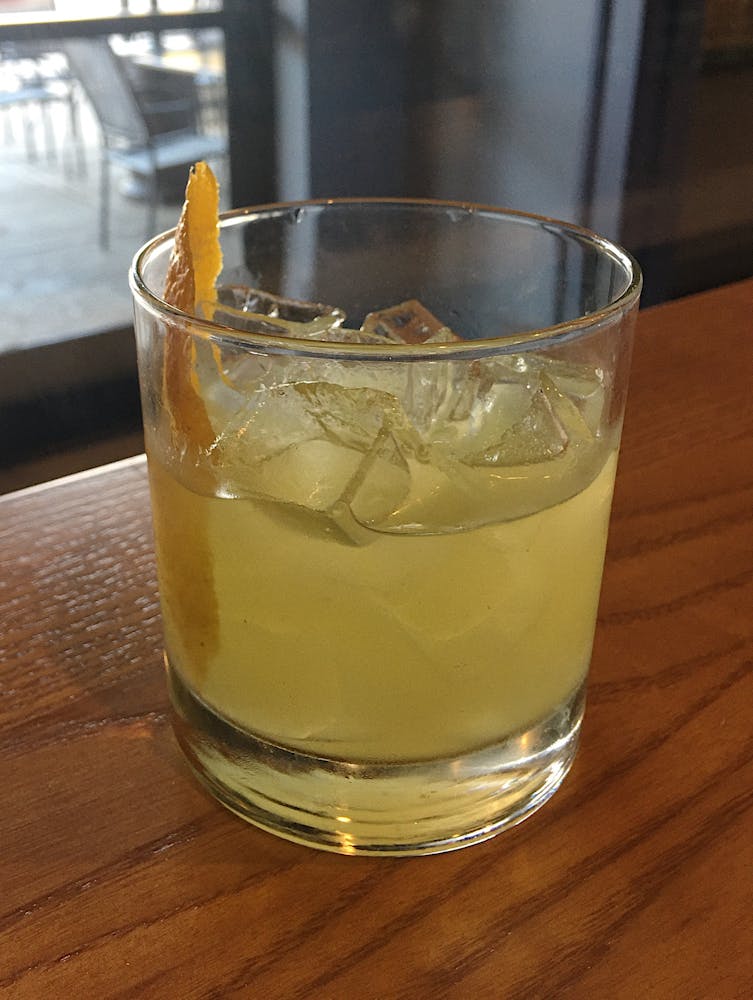 Next up is a collection of things from our chefs. On the left is Chef Chase's Bimibap - a rice bowl topped with lamb, curry, pickled vegetable medley, and an egg. On the right is Isaac's Creole Shrimp and Okra dish with andouille sausage with cheesy stone-ground grits.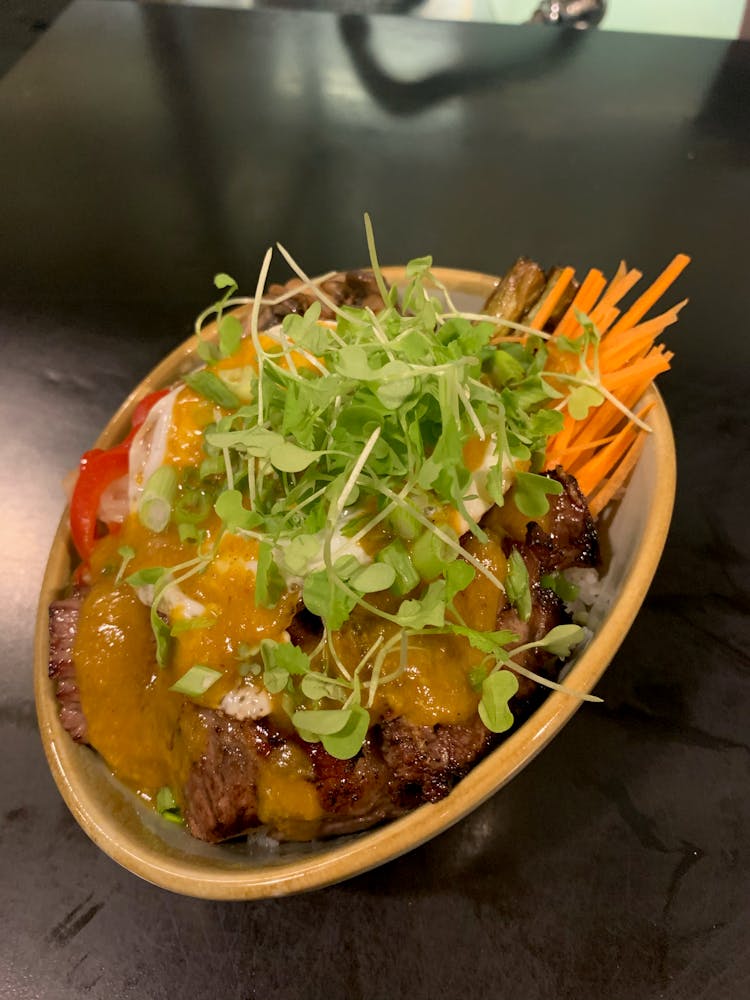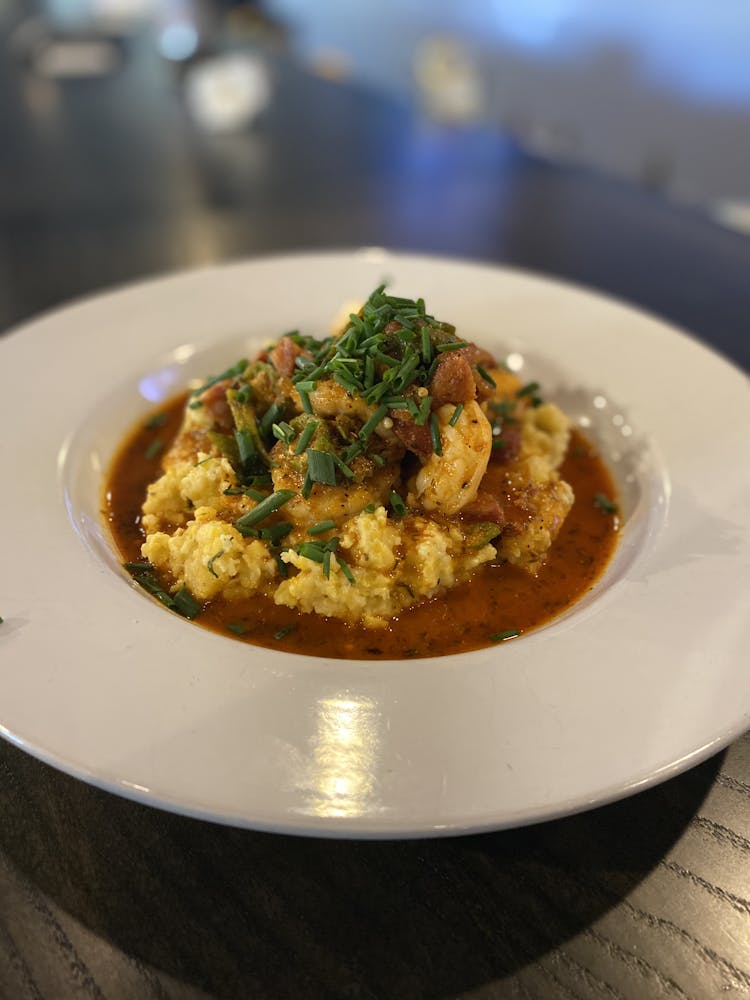 A couple more food and drink options hit the menus this week too. On the left is The Transition, a drink made with Jameson whiskey, allspice bitters, Bold Rock apple cider, and a house-made apple chip. On the right is Chef John's Kung Pao Brussels Sprouts with black garlic rice, Kung Pao glaze, and peanuts.
New Additions!
We've got several new additions to our lineup at the bar. First up is Wild Basin Hard Seltzer by Oskar Blues. With just 100 calories, this seltzer is gluten-free and vegan friendly. We also added several wines from Wente and Angels Ink. We're proud to have them both with us.
Take advantage of our heated patio dining area!
When the temperature dips down, our heaters keep you comfortable. We have 13 tables on the patio, many covered by the building or umbrellas. It's a great place to do work or school, and it's an even better place to relax and unwind!
Did You Know?
Speaking of working at The Table, we have a ton of USB chargers and outlets located under our bartop and our high-speed internet is always available to our customers. Just use password "elements2020" and you'll have access to wifi anywhere inside or out!