Homepage
Main content starts here, tab to start navigating

Slide 1 of 8
Slide 2 of 8
Slide 3 of 8
Slide 4 of 8
Slide 5 of 8
Slide 6 of 8
Slide 7 of 8
Slide 8 of 8
Lunch in 15!
Click the image to see our Lunch in 15 menu. Good food, fast! Call us at 410-753-0299 to start your order or you can order online!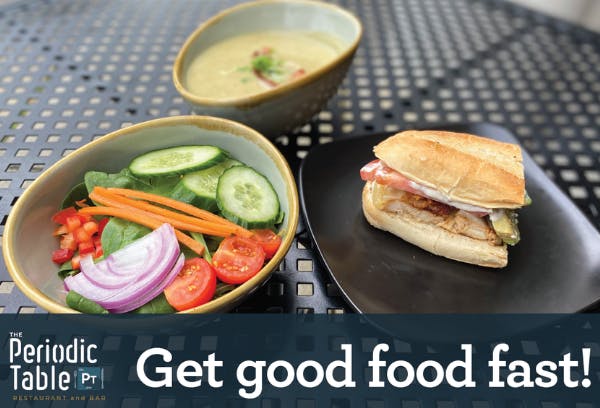 Thanksgiving Dinner Packages
Having trouble with a gift idea? Give the taste of The Periodic Table during this holiday season! Buy one card and receive a second worth 20 percent!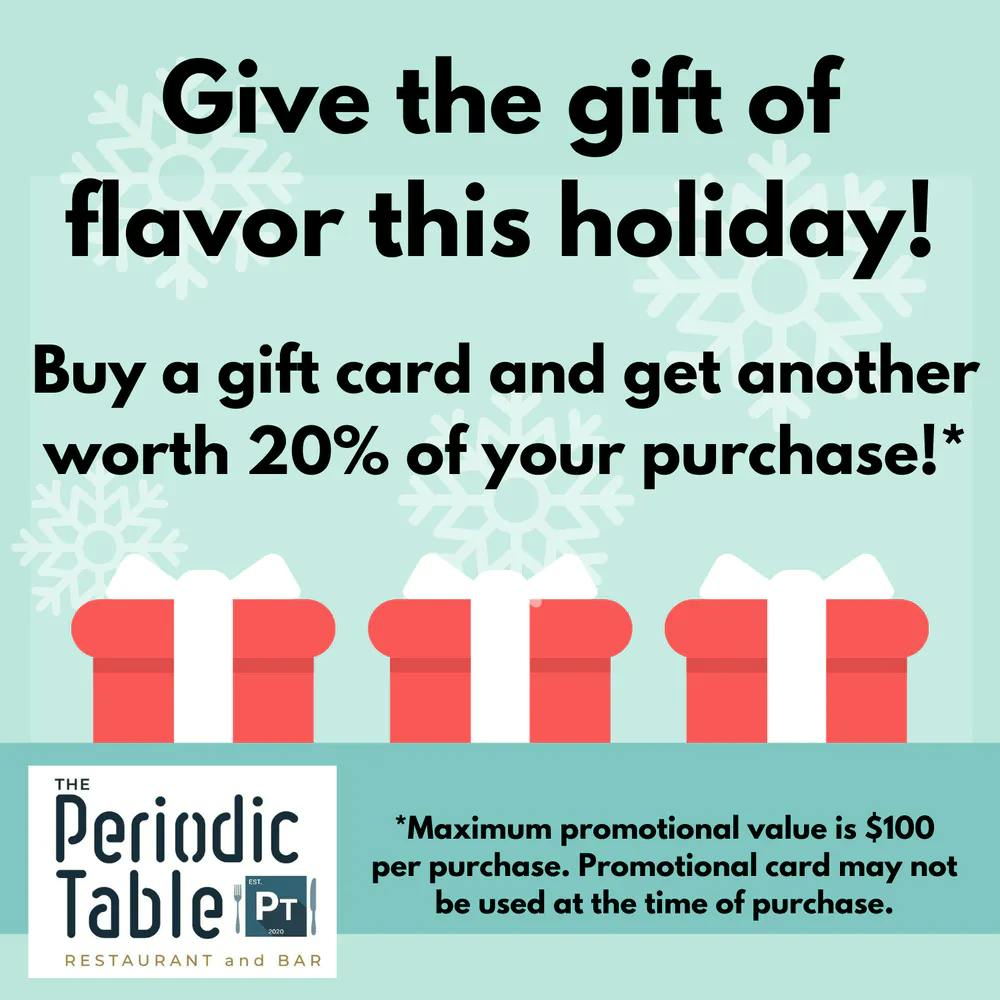 Happy Hour
Click the image to see our Happy Hour formula. We've got some great prices and All Day Happy Hour every Sunday!